Cor-A-Vent Siding Vent rainscreen system solves a big problem
by steve • October 27, 2014
As a manufacturer of home ventilation products, we talk a lot about moisture and the damage it can do. Solving moisture problems is the reason Cor-A-Vent is in business. But it's one thing to talk about moisture damage, and another thing to see it, up close and personal. When moisture is trapped within a building envelope – with no way to escape and no chance to dry out – it can cause surprising harm, even to expensive and substantial building products like house wraps and lap siding.
Like with anything else, if you want something to last, you have to take the time and care to build it right. That's how Chris Donatelli does it. The president of
Donatelli Builders
, a
nationally-recognized Chicago-area custom home builder and remodeler
, recently shared with us a job which proves that point. Donatelli was called out to a home in Inverness, Ill., a high-end suburb of Chicago, where the homeowners were seeing some major problems with their lap siding – splitting and cupping wood, peeling paint, and signs of something worse going on behind the scenes.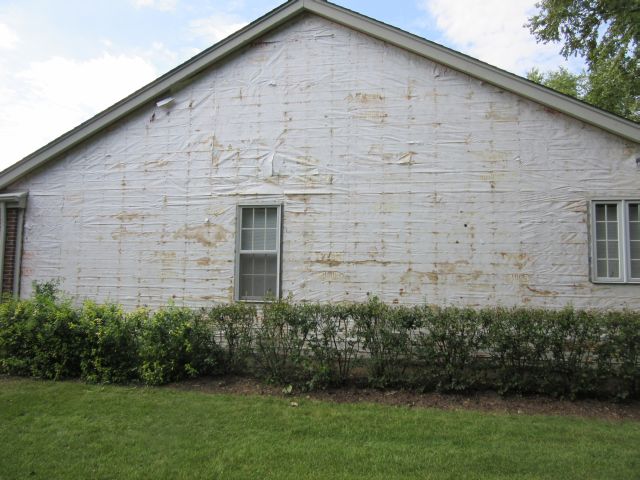 When they removed the siding, that's exactly what they found. (
Click Here
to visit our Siding Vent page for a photo gallery of this job from start to finish) Failing, water-stained house wrap, rot, mold – all due to moisture trapped between the house wrap and the siding, with nowhere to go and no way to dry. Donatelli said the home's stained cedar siding, which was less than 20 years old, was failing in a way that is becoming all too familiar to him.
"In the last five years, the biggest disasters I've seen on jobs have all been moisture related," Donatelli said. "I think it's an epidemic; homes are not being built to breathe properly, and all of this damage that it's causing will be in the millions of dollars to fix. We're at a point in the building industry where we're doing all of these things to make a house tighter, which is good, but it becomes unforgiving. If mistakes are made, that mistake is going to cause a problem much faster."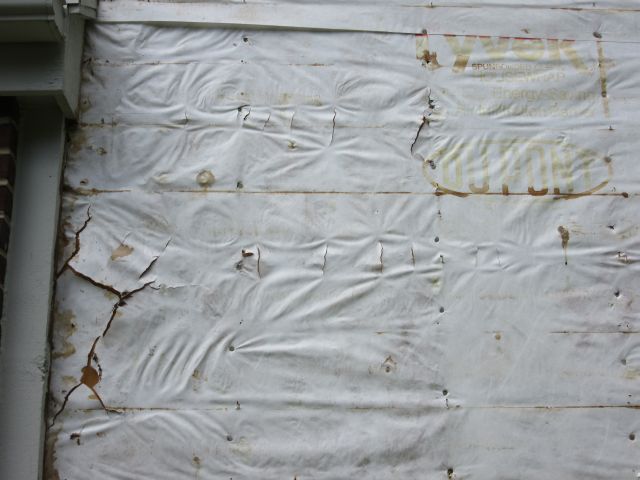 The mistake on this job was with the drainage plane between the house and the siding – or more specifically, the lack thereof. The solution Donatelli turned to is Cor-A-Vent's Siding Vent System, which is also commonly referred to as a "rainscreen" or more specifically a "rainscreen ventilation system". The idea is simple: create a space between the house wrap/underlayment and the siding to give moisture a path to drain out, and to allow air to ventilate through and keep everything dry.
By using a combination of Cor-A-Vent Sturdi-Strips - heavy-duty furring strips up the wall spaced over the studs - and SV-3 Siding Vents located top and bottom along the wall, and above and below windows as well, to provide the drainage plane necessary to keep water from becoming trapped, and eventually becoming a huge problem.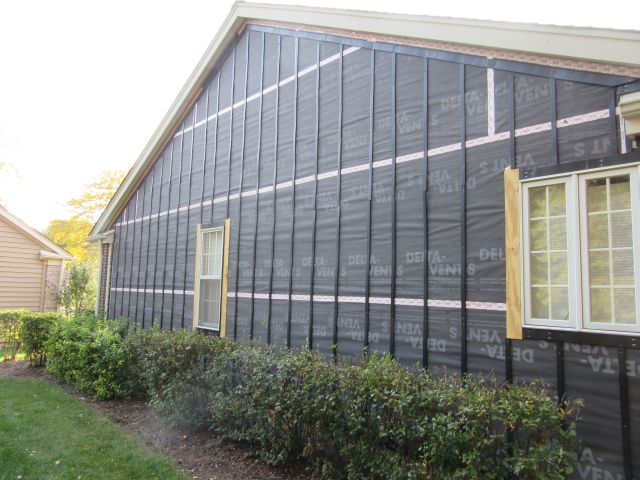 "Creating air circulation is the best thing you can do to create longevity and health in a home," Donatelli said, "but it's also the most often overlooked part of the process. That's why we use Cor-A-Vent's Siding Vent System. It's the best way to fix this problem."
Donatelli Builders also utilized Cor-A-Vent's new Sturdi-Starter, an easy-to-install starter strip for the first course of siding. And rather than using subcontractors for the job, Donatelli's crew personally handled all the work, which shows in the final results.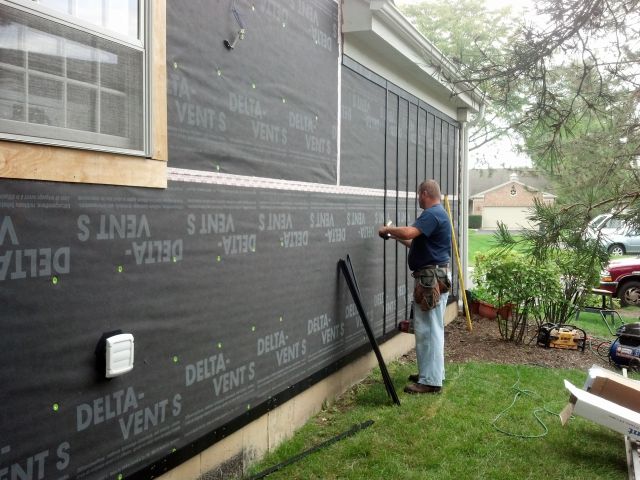 "We do this in-house," Donatelli said. "Subs would never take the time to do this the right way."
Doing it the right way is exactly the point of utilizing the Siding Vent rainscreen system in the first place. Whether you go with traditional cedar siding or fiber cement like James Hardie or LP, when it's done right, from the design phase and on, builders, architects and home owners can avoid costly repairs and call backs down the road.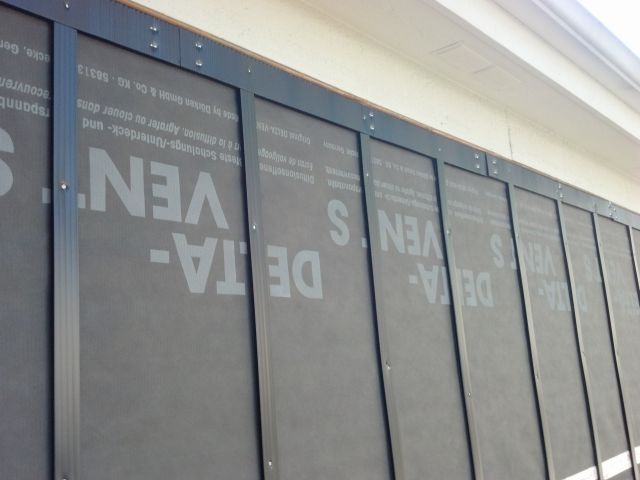 "There's no reason cedar siding shouldn't last if it's not taking on excessive moisture," Donatelli said. "Wood should last."
At Cor-A-Vent, we agree.
CLICK HERE
and scroll down to the Gallery to see more photos from this job.
And check out Donatelli Builders at
http://donatellibuilders.com/
and take a look at their other
photo galleries
. If you're in the Chicago area and in need of an experienced remodeler to help solve your siding issues, give them a call at
630-289-9981
.