New Enhanced Siding Vents
by steve • June 16, 2009
(From March 2007)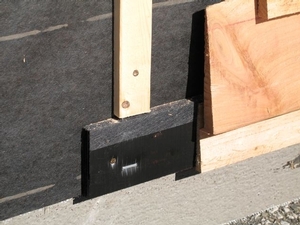 Cor-a-Vent's Siding Vent products have always been a great product for a great price, but now they're easier to install than ever. We've added a new feature, an Enhanced Insect Barrier, so you don't have to install an extra metal or mesh screen over the product.
The SV-3, for use with 1/2" furring strips. and the SV-5, for use with 3/4" furring strips, will give you more airflow and moisture drainage for about half the price as some of our competitors. If you've seen the "yellow stuff" you know it takes a lot to cover the entire wall and that adds up quickly. With Cor-A-Vent's Siding Vents, you install them across the top and bottom of your wall and use inexpensive furring strips in between, The result - more performance for less money.
If you would like to see more, email us to get the Siding Vent Comparison Chart to see just how much money you can save by going with
Cor-A-Vent
.