New S-400TAN
by steve • June 16, 2009
(Originally posted May 2008)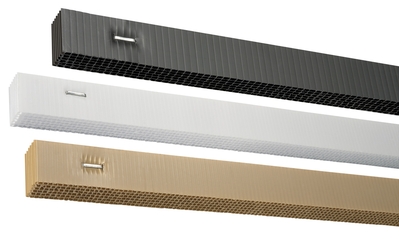 COR-A-VENT's popular
S-400 Strip Vent
line has added a new color - Tan. Already available in White and Black, the S-400TAN has a consistent caramel-colored tone throughout each 4-foot length to blend in nicely with cedar or other stained or painted overhangs. Click the picture above for a closer look.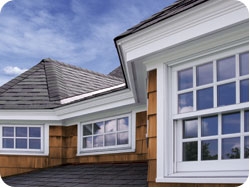 S-400 Strip Vent has become the preferred choice for continuous soffit intake ventilation from coast to coast. S-400 can be installed in any overhang design - from
boxed-in eave
to
zero-overhang
- to give you the most Net Free Vent Area (10 sq. inches per foot) to go with the cleanest possible look. And with three color choices, the options are nearly endless. Check out our
Downloads
page for more ways to use S-400.