PS-400 Soffit Strip Vent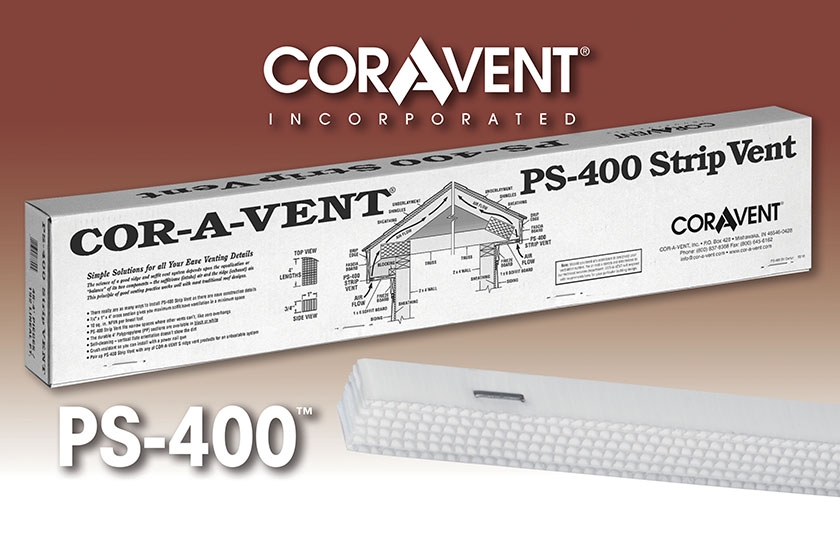 Versatile, clean, easy to install
Cor-A-Vent's PS-400 Strip Vent is a 1" wide by 3/4" high (vertical dimension) soffit strip that will perfectly match the thickness of a 1x soffit board. The PS-400 provides the same great ventilation of 10 square inches of Net Free Vent Area per foot as the original S-400, but at 3/4" high, it can fit into tighter places where the S-400 can't. Installation is easy with PS-400 -- just cut an inch off the soffit board and nail PS-400 to the end, creating a pre-vented soffit panel.
Key Benefits
PS-400 1" x 3/4" x 4' cross section - Two color choices (White or Black)
10 square inches of NFVA per lineal foot
Made from heat resistant polypropylene
Power nailable
Now available with type 304 Stainless staples - Special order Item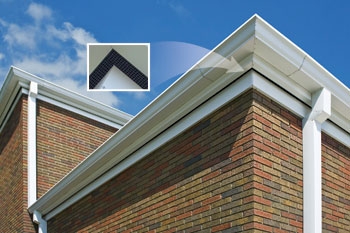 Any of our soffit vents can be special ordered with stainless steel staples for areas that may have high corrosion or rusting concerns (seacoast, lake front, or industrial areas).
For dimensions open the End View 1 Pdf & End View 2 Pdf files. For dimensions if you have AutoCad open the End View 1 Dwg & End View 2 Dwg files. Click here for our complete list of detail drawings in both Pdf and Dwg formats. Soffit/Eave Ventilation Guide You can also view our "Balanced Ventilation How it works" FAQ sheet. Frequently asked questions (FAQ) click here.
Product Packaging and Shipping Information for PS-400
Pcs Per Unit

PS400 48 - 4 foot piece
Shipping Weight Per Unit

13 lb
To learn more about the PS-400
click here
to learn more.