Cor-A-Vent Sturdi-Starter™
Sturdi-Starter™ is a 4-foot long x 1 1/4" wide x5/16" thick (8 mm) profile extruded polypropylene plastic strip used as a starter strip behind the first course of fiber cement siding. Sturdi-Starter™ replaces strips ripped from good planks of siding, saving the installer money and materials, time on the job and extra labor.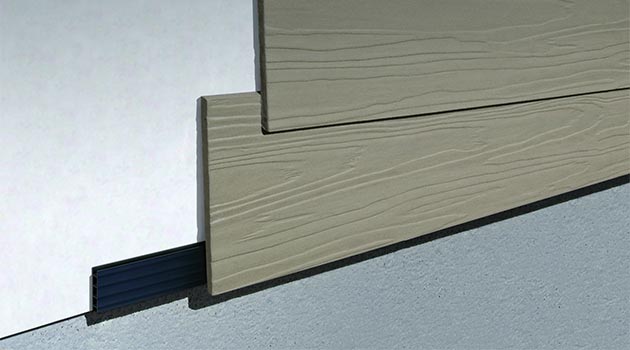 Sturdi-Starter:
A prefabricated starter strip for use behind the first course of fiber cement siding, as well as above windows and doors.
Saves money, time and labor – no more cutting starter strips from good planks of siding.
Durable and impact resistant – Power nailable or install with staples or screws (use siding manufacturer's recommended fastener).
Easy-to-handle 4-foot strips install fast and clean.
Made with heat resistant 5/16" (8 mm) thick polypropylene plastic – lifetime warranty
Product Packaging and Shipping Information for Sturdi-Starter™
Pieces Per Unit

30 - 4 foot piece
Shipping Weight Per Unit

11 lb
Click below for a Brochure and to view the Dimensions.
Sturdi Starter Brochure
Sturdi Starter Dimensions
To learn more about Sturdi-Starter
click here
to contact us.